A render with lots of particles (baked), using Blender and Cycles. I was getting this peculiar streak artefact right next to the particle emitter: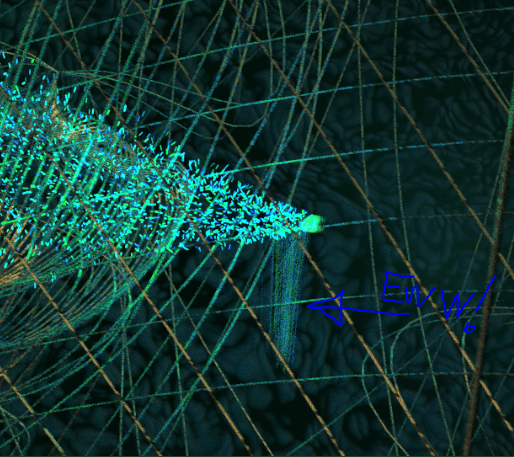 After a bit of fiddling around, I've sussed what's causing it. The default setting for Motion Blur in Cycles is to centre the motion blur around the frame time: it opens the "shutter" before the frame time, then closes it after the frame time.

So when it's rendering frame 7 with a half-frame (180°) shutter, it'll actually render the portion of time from 6.75 to 7.25. But it seems that when Cycles reads the particle data from the cache, it only reads the previous frame and the current frame. So the second half of the motion-blurred period doesn't have the correct particle data to work from.
Easy fix then: choose either Start on Frame or End on Frame instead. Which one to choose will depend on your scene, but it should become obvious when you test it.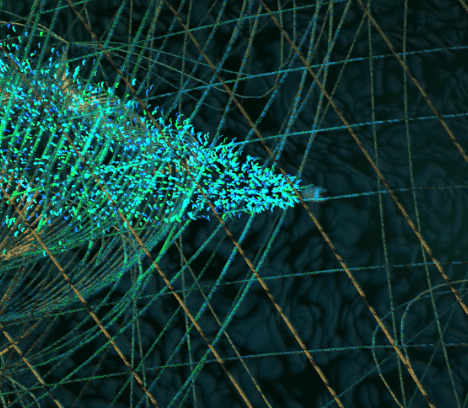 Streak artefacts gone! (Phew)