Did this a couple of years ago; it's a printed poster with a QR code in the corner: scan the code with your phone, and the webpage it takes you to will ask you to point your camera back up at the poster. When you do, the poster comes to life – music plays, and elements from the poster animate. It's pretty cool. It's a teaser ad; these posters were put up around one of the venues where our audiovisual show was playing.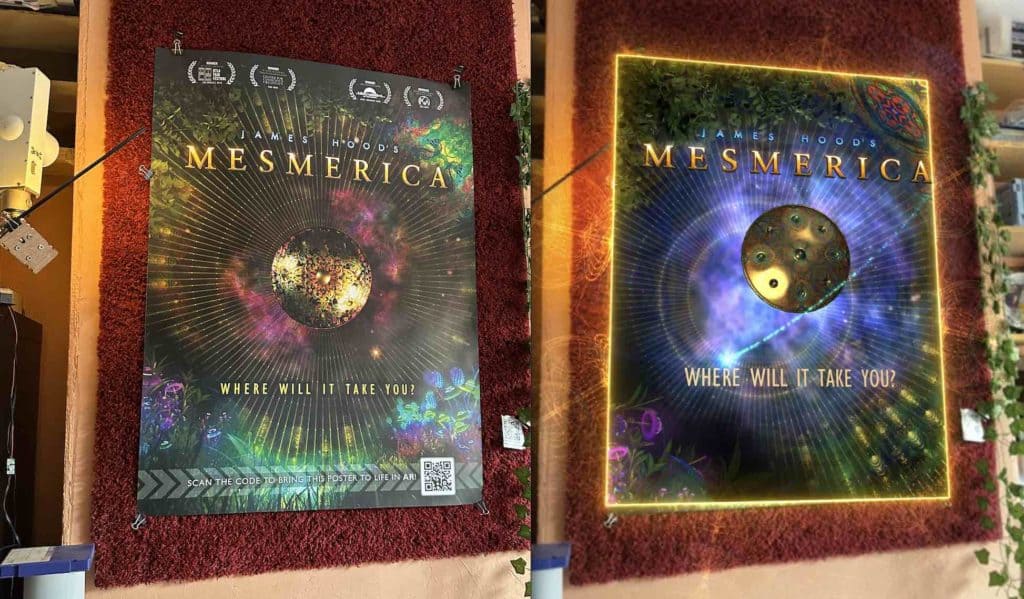 I've done a version that doesn't need the poster to work, so you can try it yourself. IF you're reading this on your mobile, click this link – https://deepar.us/h1/ – or if not, you can scan this QR code with your mobile phone camera to get to the same place: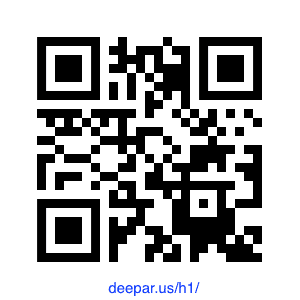 You'll need to allow gyro / camera permissions, then find a flat surface near you to "place" the experience. Textured surfaces work best, like a wooden table or a carpet.